Chanterelle Motherload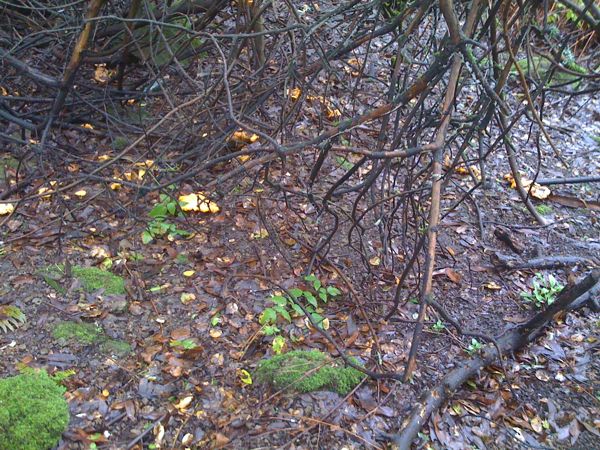 Stumbled upon the chanterelle motherload yesterday – one day late. They were waterlogged and hopeless after a solid night of rain. These are California chanterelles, which got proper acknowledgment as a distinct species only in 2008,when David Arora and Susie Dunham published an article in Economic Botany giving it a name of its own: Cantherellus californicus.
I have always wanted to write a long profile of Arora, one of the most independent thinkers I have ever met. His analysis of the relationship between ecology, conservation, and commercial use of natural resources changed my way of thinking about nature.
In a story I wrote about the commercial mushroom harvest in the Yukon territory, I had a chance to spend a week with him in the far north. I got a few paragraphs about him into the story, but most of what we talked about is still sitting in notebooks, waiting for the opportunity to become part of a story. His house in Northern California is very inspiring and strange, with a pond on the inside where he grows algae, and a forest outside that he manages to encourage the appearance of hundreds of fat Porcini when the time is right.
Arora's giant book, Mushrooms Demystified, is used by everybody on the west coast with an interest in mushrooms. My copy is falling apart and indispensable. He has never updated it. The reasons are complicated, and related to his shifting views of the relationship between wild nature and the humans who are part of it.
But that's a story for another day…